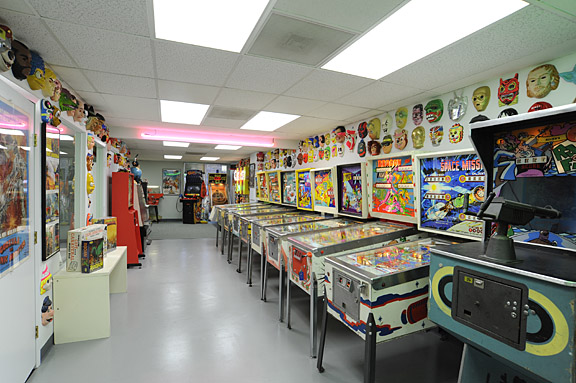 The photo studio is also a pop culture museum of sorts with a little something for everyone: 18 vintage pinball and arcade games, 500+ Halloween masks (see if I have the one you had as a child), Paint by number paintings and a wide variety of mid-century toys. Within minutes of entering, you'll realize what a creative and fun environment the studio is—as well as a productive workspace.
The 1900 square foot of studio space has all of the amenities: kitchen, changing room, parking, and nearby restaurants.
When you need to get your project done and you want to enjoy the process, give me a call.

Izzy Schwartz
izzy@izzyphoto.com
916-922-5214


Copyright 2011, Izzy Schwartz Photography